Blog / Updates
San Diego Rocket Con has been rescheduled for January 23rd and 24th, 2021. Rose and I have a booth there with The Mighty Riff, The Happy Middle and other merch, good conversatin' and hopefully relief from a very isolated 2020!
Yes, I used whilst in the title of this post. I reckon it's the British part of me plopping down for tea and biscuits. The Scandinavian side has been getting all the attention of late, minus my french lessons, so it's only fair I suppose. BTW, suppose comes from french (supposer means to assume. Who woulda thought?).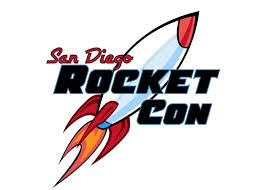 Join Rose and I at San Diego Rocket Con!
We'll have The Happy Middle book, the entire Mighty Riff series, special deals, prints, buttons, magnets and smiles!
More info: www.sdrocketcon.com/
Latest
Email Newsletter
The Latest News and Release Info In Your Inbox!