The kind folks at ComicBasics.com chatted with Bri-guy re: The Mighty Riff™, The Happy Middle and advice on getting into the industry!
Read here: http://comicbasics.com/indie-interviews-brian-coles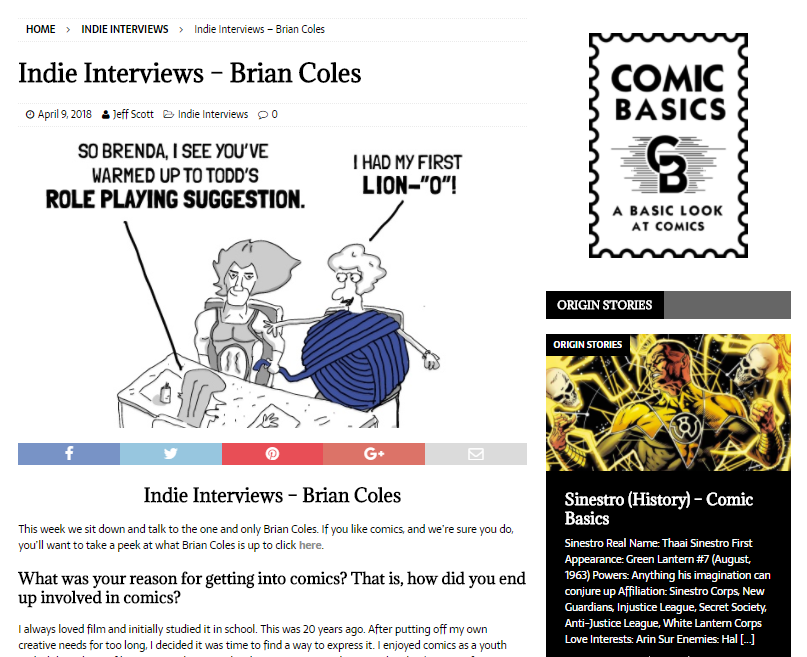 Barbra J Dillon at Fanbase Press was kind enough to interview yours truly regarding The Mighty Riff™ and the creative process!  Click here to read!