Blog / Updates
Will be at WonderCon (Anaheim, CA) March 29th - 31st, 2019 (2 weeks away!) All three issues of The Mighty Riff will be on sale with special trading cards, along with the debut of the first The Happy Middle book compilation. Drop by for a fun chat with moi (Brian Coles) and my amazing wife Rose Coles (Editor).  We'll be at Booth SP-57 in the Small Press area under "Collidescope"!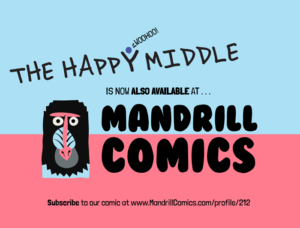 Subscribe to our comic at https://mandrillcomics.com/profile/212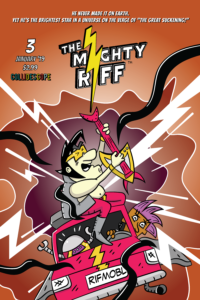 In the final chapter of this story arc, The Mighty Riff battles a mutated Drooping Molly in the hairiest of hairy battles as The Great Suckening closes in with a vengeance!
Now available digitally here: https://www.comixcentral.com/vendors/the-mighty-riff/
and here: https://www.drawmeincomics.com/shop/wbcoles
Note: All 3 issues tell a complete story!
Latest
Email Newsletter
The Latest News and Release Info In Your Inbox!