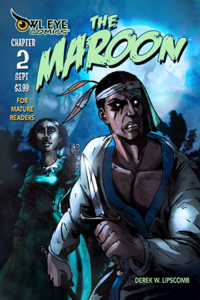 The Maroon issues # 2 is NOW AVAILABLE! As always, grateful to assist with editing and story on Derek Lipscomb's fantastic mature reader indie comic!
Click here to order digital or print version!
Receiving a quilt that displays the means to find safe passage from a wounded slave, the Maroon embarks on a quest to locate a figure known only as "Moses". But when his travels lead him to cross paths with a mysterious woman, will he find sanctuary or peril?